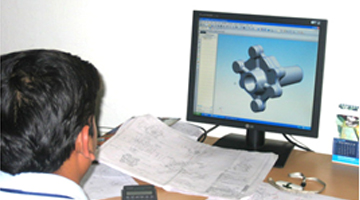 Engineering and Design
Design Facility
3 D Modeling of the Component
Inputs for analysis of Dies on Deform Software (Load Calculation, Dia Stress Analysis etc.)
For Tool Path Generation
3 D Simulation of Forging Process
Finite Element Analysis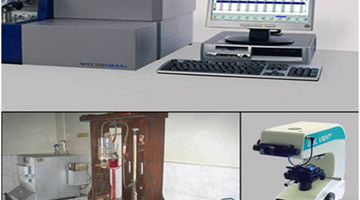 Raw Material Testing
Trinity has its fully fledged laboratory for testing of chemical and mechanical properties of steel.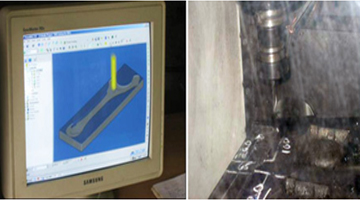 Die Manufacturing
Trinity has its own tool room for the manufacturing of forging dies. We use heavy duty vertical machining centers along with CAD / CAM interface to produce precision, high quality dies. We also use simulation software to optimize die design.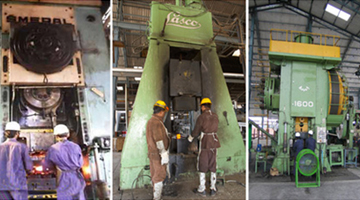 Forging
Trinity has modern forging presses and hammers to produce high quality forgings. We can produce forgings within a weight range of 100 grams and 50 kilograms. Our annual capacity is 25,000 metric tons. It includes Forging Press (Smeral),Forging Press (Vorenz),Forging Press (Hasen-Clever),Forging Press (National),Forging Press (Eumuco),Lasco Hydraulic Hammer,Lasco Hydraulic Hammer,Belt Drop Hammer and Pneumatic Hammer.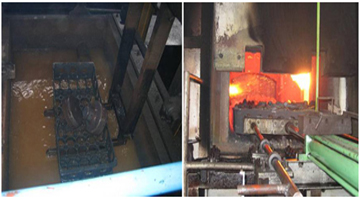 Heat Treatment
Heat treatment of forgings is done in-house, using continuous heat treatment furnaces. Forgings are normalized or hardened & tempered as per customer's requirements.Total installed capacity: 2000 metric tons per month. Numerous mistake proofing systems are installed for in process quality control.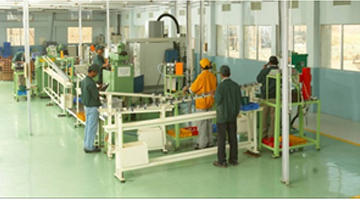 Machining
Our Lean Manufacturing Machining cells consist of CNC Turning centers, Vertical Machining Centers, Broaching Machines, Thread Rolling Machines, Special Purpose Machines and Micro Percussion Machines.We make extensive use of Poka-Yoke systems.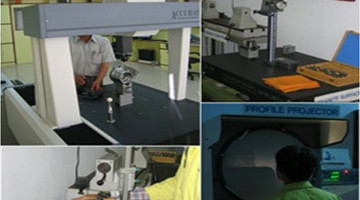 Standard Room
Trinity has its own standard room for calibration of gauges and measuring instruments traceable to NABL standards.